Student defers college for ministry studies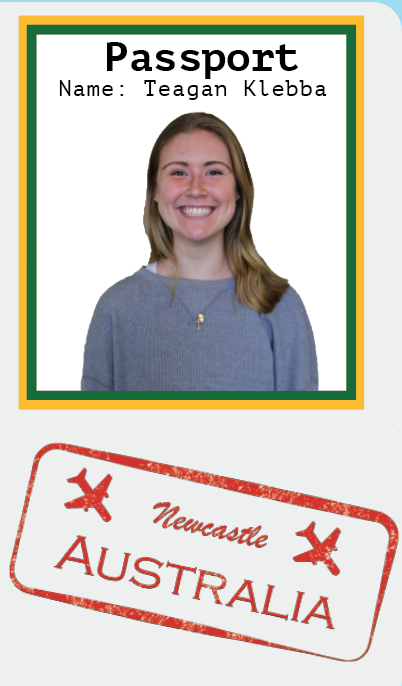 Grace Chatas, Features Editor
May 24, 2018
Just as she was ready to begin filling out college applications, senior Teagan Klebba was approached by a friend returning from a post-graduate ministry trip. He encouraged Klebba to consider taking a gap year of her own by enrolling in a religious immersion experience before attending college.
"I was really thinking about [the opportunity] and praying about it … then I realized that it would be cool to take that time for myself and really set my values straight before college," Klebba said.
In October 2018, Klebba is set to travel across the globe to Newcastle, Australia to enter a discipleship training school for six months before eventually attending Oregon State University, where she plans to study human development and family studies. Klebba ultimately chose to enroll in a program through Youth With A Mission to learn more about her values and faith and to discover her spiritual purpose.
"[I will be doing] cross-cultural, ministry-based work," said Klebba. "[The purpose of the program is to] find God and make God known. It's like spreading love to other people."
The six-month program is comprised of two phases: the lecture phase, focused on religious studies and community-based work in Australia, and the outreach phase, centered around helping underprivileged families in developing countries.
According to Klebba, she plans to attend the program with Macy Brundage, a senior at Summit High School in Bend, Ore., who she met through Young Life, a youth ministry program.
In a phone interview, Brundage said the company of Klebba will be comforting during the experience abroad.
"I think that the Lord brought us together for a reason, and we both kind of knew that we wanted to be together and walk through this journey [together]," Brundage said.
After disclosing her decision to take a gap year to friends and family, Klebba said she was surprised by the encouragement and support she received.
"I had thought that [college] was my only option," said Klebba. "I was ready for it, but I didn't want to miss out on this opportunity … to take the time for myself to just get deeper into my faith and learn more, because there's still a lot out there that I don't know."