Experts describe possible impact of Clinton's policies
Ben Jutzi, Catherine Zhang, News Editors
November 4, 2016
Hang on for a minute...we're trying to find some more stories you might like.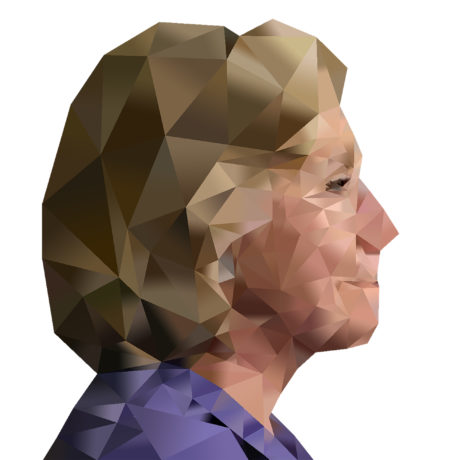 With a steady voice and sweeping hand gestures, Democratic nominee Hillary Clinton walks around the tight circle of audience members at the second presidential debate, her eyes falling on each person as she hopes to win his or her vote.
     "I have a very positive and optimistic view about what we can do together," said Clinton during the debate. "That's why the slogan of my campaign is 'Stronger Together.' … I've set forth some big goals: getting the economy to work for everyone, … making sure that we have the best education system from preschool through college and making it affordable and so much else. If we set those goals and we go together to try to achieve them, there's nothing, in my opinion, that America can't do."
     According to her campaign website, Clinton has promised to support many policies if she was elected, including making community college free, closing the wage gap, raising minimum wage and shifting to renewable energy.
     Vincent Hutchings, professor of political science at the University of Michigan, said Clinton's plan to make community college free could have beneficial long- and short-term impacts on many students.
     "It could be great," said Hutchings. "One of the main reasons why students often leave college without graduating is money, so to make it free would allow more students to attend and, hopefully, ultimately to graduate."
     Junior Noah Lofman said although he has concerns about Clinton's priorities, he still agrees with some parts of her policies, such as certain policies on education.
     "[Clinton is] proposing free community college for all, and I'm actually for that," said Lofman. "I think community college should absolutely be free."
     According to Clinton's campaign website, she also supports the Paycheck Fairness Act, a bill she introduced when she was a senator as a way to close the wage gap between men and women.
     Virginia Sapiro, professor of political science at Boston University, said the Paycheck Fairness Act would have the greatest impact on young women.
     Junior Abby Koss said it is important that workers are evaluated by skill and not gender.
     "I think closing the wage gap would an amazing idea because when it comes time for me to start working, I want to be equally represented in my salary with my male co-workers," Koss said.
     Clinton also plans to increase the minimum wage to $12, according to her campaign website.
     Sapiro said the minimum wage raise may not have many effects on the economy.
     Koss said she hopes raising the minimum wage would lower the amount of student debt that burdens college graduates by helping them earn more income.
     According to Hutchings, a Clinton presidency could also affect students graduating high school and college by implementing policies that could have an impact on the job market.
     Steven Smith, professor of political science at Washington University in St. Louis, said Clinton's push for infrastructure projects could lead to more jobs in construction, engineering and manufacturing.
     "Over the long-term, this enlarges the economy and number of jobs available," said Smith. "Many of these jobs are blue-collar jobs that can be taken by people without a college education, which is the segment for which stagnant wages has been a serious problem."
     Koss said the creation of new jobs could have a direct impact on her life because it could help her sister, who is in college to be an engineer, find a better job after graduation.
     According to Clinton's  campaign website, one way she plans to implement her infrastructure initiatives and also shift to cleaner energy is by installing half a billion solar panels by the end of her first term.
     Sapiro said any reduction in the reliance on fossil fuels will help to curb the deterioration of the Earth's climate.
     According to Koss, something has to be done about climate change, and she is glad Clinton is taking action.
     Sapiro said it is important for young people to participate in politics.
     "If you care at all about having control over your life and your future, you should learn as much as you can about politics and policy and take part," said Sapiro. "Otherwise, you are leaving the decisions to others and only creating your own alienation."