Community comes together to keep memories of Spartans "Forever in our hearts"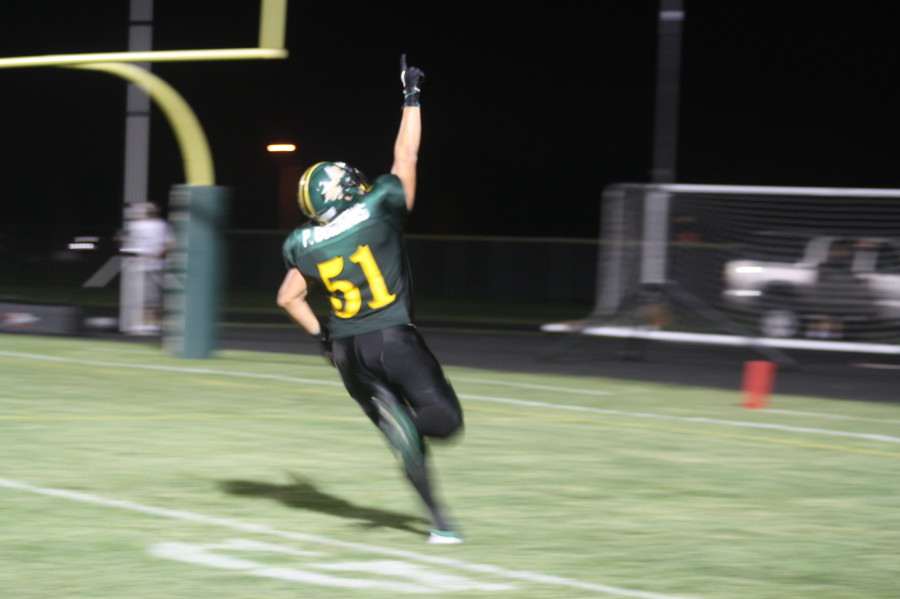 Resa Magill, Allie Gross and Jessica Hoffen, Executive News Editor, Executive Opinions Editor and Executive Features Editor
September 28, 2012
Friends of Kyle Caraher plan to build place to reminisce
Almost secretly, senior Kyle Caraher would sit in senior Patrick Anderson's basement, diligently working on the computer for hours at a time, days in a row.
According to senior Jacob Townsend, even though Kyle's friends would always make fun of how much he liked architecture, he would just brush them off. Townsend said Kyle was just always the kid that loved "random things," such as architecture, and Townsend thinks that is why he was so fixated on building a tree house.
"He started pushing for it three or two weeks before [he died]," said Anderson. "He thought the tree house was so cool."
Townsend and Anderson, two of Kyle's close friends, plan to memorialize Kyle by building the tree house he designed. It will either be built in Anderson's or their other friend's backyard.
"There will be some sort of reminder [of everything he liked] in there," said Anderson. "It'll be our place to be with Kyle. It will kind of just be a chill spot with like pictures of him and stuff just to hang out."
Townsend said the friends just want to remember how he was "a great kid."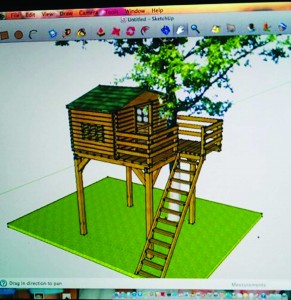 Also in memory of Kyle, according to Anderson, another one of Kyle's friends personally designed and made about 100 bracelets and gave them out to the people he was close to. The bracelets read "Kyle Caraher 1994-2012" and on one side say "Baby you're a firework" and on the other "Got Melk?"
Anderson said the friends wanted to honor his name and remember how much Kyle loved fireworks, as well as how he always pronounced milk like "melk."
Townsend and Anderson also both played sports with Kyle at Glenbrook North. Kyle played lacrosse with Townsend and football with both friends.  Townsend said he would always rely on Kyle at lacrosse practices.
"It seems like you can never stop thinking of him … there's never something bad about him," said Townsend. "The last time we really spent time together was the Friday night before [he died and] we went to go see Ted together, just us, and we just laughed the whole time. That's what it was when you were with Kyle. I'll always keep those memories close to my heart. You knew he was a great kid, but now that he's gone you remember all the great things he did for people."
Anderson said that after Kyle and Billy died, the GBN football team had two options.
"We could have either broken apart or come closer," said Anderson. "I think we really came closer as a team. We've relied on each other through a lot of tough times. We honor this season to them, whenever we score they're always in our hearts if we're playing or at practice."
Anderson recalled how he could always rely on Kyle outside of football as well. He said one day when he needed a ride, Kyle was the first person he called.
"The day before he left for Wisconsin he drove me to Ravinia without a complaint," said Anderson. "My dad told me to find a ride, and the first person I called was Kyle. I didn't really think about that at first."
Townsend laughed as he recalled when all three of them would bake cookies in Patrick's kitchen and then sing the song "Baby" by Justin Bieber at the top of their lungs in the basement. He said if there was one thing Kyle taught him, it was to be himself.
"He taught me to not care what people think," said Townsend. "He told me to do what I want to do. It shouldn't matter what other people think of you because if you're happy, that's all that matters."
Maggie Bruce, St. Norbert youth ministry coordinator, was close with Kyle also and said she will remember him as always having a very "kind and faithful personality," as well as how much he guided others.
"I thank Billy, Ryan, and Kyle for each sharing their beautiful spirits with me while they were here on earth," said Bruce. "The way I would like to memorialize them is to always cherish those memories and to speak their names often in recognition of their positive impact they had on our community. I will never forget them, and they will always be within my heart."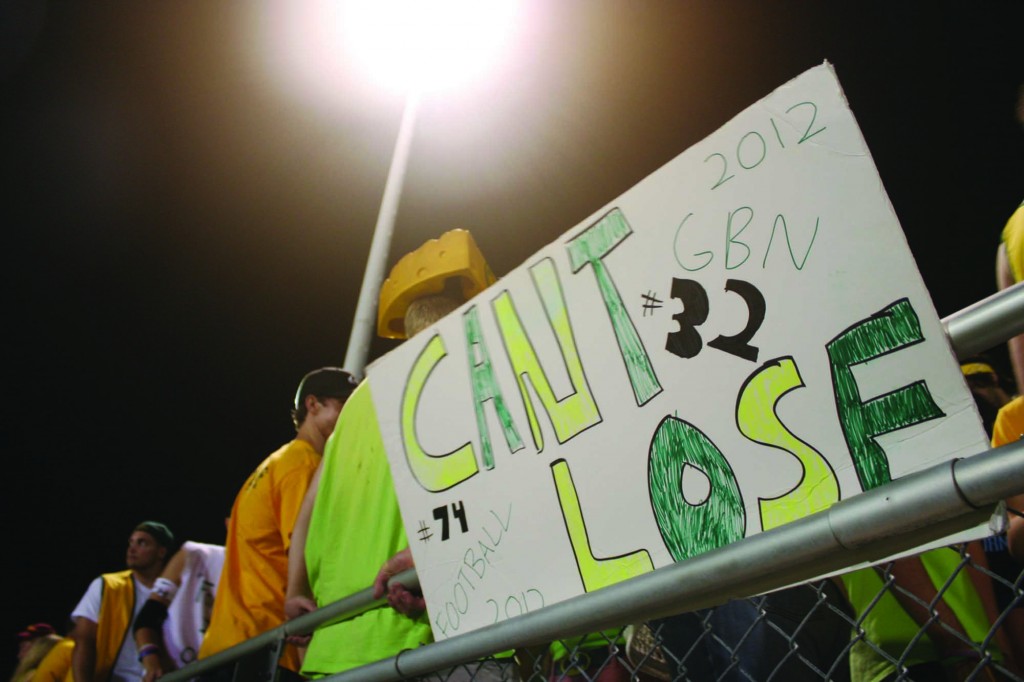 Billy Garrity remembered for his acts of kindness
Every spring in front of the Garrity home, a full garden stocked with hydrangeas, holly and rose bushes will blossom.
"I have an entire garden, my Billy garden," mother Maureen Garrity said. "All these perennials so that every year when they bloom I will think of Billy."
According to Maureen, the flowers were among the vast "outpouring of love, sympathy, kindness and generosity" from the Northbrook community. Other gifts she received include a book of quotes from friends' posts on Billy's Facebook page, a USB of videos from Billy in his classes and "thousands" of cards and letters.
Maureen said people have also made donations to over 20 charities in her son's name, including specific causes Billy was passionate about in his community service.
"Making somebody else feel better was important to him," said Maureen. "I think he showed how in giving you also receive. I think he got a lot of his friends to also appreciate that."
These charities which Billy was involved with include Misericordia, Habitat for Humanity and St. Norbert youth ministry. One family friend is raising money for a marathon in October and asking for donations to go to the scholarship fund the Garrity family created in Billy's name in coordination with Glenbrook North. Maureen said the majority of the donations to sponsor the marathon were for $31, Billy's favorite number.
Maureen wants her son to be remembered "as a boy who liked to do an act of kindness." In his obituary, the family asked that people honor their son by doing an act of compassion in his name.
"It's pretty easy to write a check or give five bucks or however much money," said Maureen. "But sometimes what's a lot harder is for someone to do an act of kindness for somebody else … You do the scholarship, one or two kids is going to benefit. But an act of kindness, that's just a ripple effect. Everybody—everybody's affected."
Senior Dennis Bond wears one of the double-sided Compassion It bracelets. He said he thinks the bracelets are a "perfect" way to remember to his friend.
"Billy, I think his passion in life was helping other people," said Bond. "He lived his life just doing the little things. He'd wish his teachers to have a nice weekend whenever he'd leave on a Friday. So I think this is what he'd want to do."
Maureen said she read about the acts of kindness people have done on Facebook and on notes written at the wake.
"It's beautiful, just the little things," said Maureen. "And just to think that they were doing it and thinking of Billy or because of Billy—they were doing it for how good it made them feel, and that's exactly what Billy would do."
In addition to acts of kindness and compassion, Billy's friends and family have other ways they are personally remembering him.
"I pray the rosary every day," said Maureen. "It was a rosary that Kyle [Caraher] gave me …There were several boys who were altar service at Billy's mass, funeral mass, and we gave them some money as a thank you, and they didn't want to take the money, so they bought us a rosary and a little statue of a little boy holding a heart and a Celtic cross…That was the last time I saw Kyle before he left for Wisconsin, so I say that rosary every day for those three boys."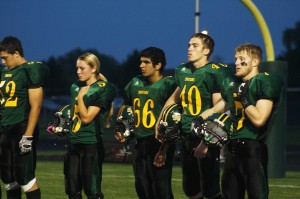 Bond said he and his friends also have their own way of remembering Billy. Whenever they spend time together, whether playing sports or board games, afterwards the friends sit around and talk about what Billy would have done and share memories.
"Talking about our memories of Billy, I think, make[s] us happier than anything," Bond said.
Maureen still receives cards and letters in the mail every day from people letting the family know they care.
"I'm living in a good place because there are so many beautiful, wonderful, caring people here," Maureen said.
Ryan McCarthy remembered as  being "always there" for others
When senior Matt Brown would come home feeling tired, angry or upset after a bad night, GBN '10  alumnus Ryan McCarthy somehow knew.
"He would sit on my driveway just waiting there, and he would be like, 'Oh, you're home,'" said Brown, reenacting Ryan's excited smile.  "I'd be like, 'Yeah, it's late. I'm kind of tired,' and he'd be like, 'Alright, let's go for a walk.'"
According to Brown, that was just who Ryan was.
"He was always someone that was there for you," Brown said.
In the wake of Ryan's death, Brown said he has become closer with other friends, including Ryan's girlfriend Michelle Alvarado and with the lacrosse team, which Ryan was a part of while at GBN.
"[My friends and I]  have been spending a lot of time with each other because we kind of feel each other's pain," Brown said.
Ryan's brother Jack McCarthy said that staying close with family and close friends is how he is coping.
According to Ryan's father Dennis McCarthy, the whole Northbrook community has been "wonderful."
"People have left nice little things at [Ryan's] grave and written down stuff," said Dennis. "One kid left a real nice message on a lacrosse ball and left some lacrosse balls and chin straps. It looks like people visit his grave quite a bit. It's all worn out, the grass right in front of where he is."
Ryan's mother, Lori McLeod, said that there have been many donations to Erika's Lighthouse and Elyssa's Mission in Ryan's honor, that people have brought over food and Ryan's friends have put together posters with his pictures on them.
"It just kind of reminds you what a nice community Northbrook is and how many people … loved Ryan," Dennis said.
Some have been working on ways to support others in memory of Ryan. Alvarado has been volunteering at youth services and Brown is currently organizing a 5k to raise money for Elyssa's Mission.  Additionally, according to Jack, varsity lacrosse coach Justin Georgakakis is planning on putting together an event, most likely a lacrosse tournament, to raise funds.
"I'm sure [Ryan is] looking down and is really happy about all of this," Alvarado said.
According to Dennis, the Compassion It movement has also been a "nice tribute."
"I don't think [Ryan] had a mean bone in his body," said Dennis. "We had a cousin over here for a couple nights … [and] Ryan, he was such a popular guy he was out every night, but he stayed in both nights and played Xbox with the kid.  It's fitting, the Compassion It, because he was really a compassionate, nice kid."
The one thing McLeod would still love to have in memory of Ryan is a Web page, preferably on Facebook.
"What a website or Facebook [page] will do is it will enable us to feel together in our grieving, from … his friends to his relatives and even the children that he used to babysit," said McLeod. "Everyone has a good memory of Ryan, and I thought that a memorial website or Facebook page would really allow everyone to post pictures or memories. I would pay someone to help me get the website or Facebook page up. Many people have accomplished some really touching things. … If there was a website or Facebook page, then others could participate as well."
In addition to the concrete actions people take to remember Ryan, Jack hopes Ryan will be thought of as an "awesome guy, super nice, and happy and giving."
Since Ryan's passing, Alvarado said she "live[s] everyday for him." Jack has started playing lacrosse again just like his brother had urged him to do. Brown now wears purple whenever he has an occasion in which he is making an impression, because purple was Ryan's favorite color.
On a poster in McLeod's home are the words of Ryan's last Facebook post: "Life comes at you fast, and if you don't hold on to the ones you love, well you will miss out, live life a day at a time, be strong for others at the time they are weak, love people the moment they feel unloved, and the number one thing to be is… Be yourself."