Have you seen the news lately? We have…
Leah Matlin, Features Editor
February 2, 2018
Hang on for a minute...we're trying to find some more stories you might like.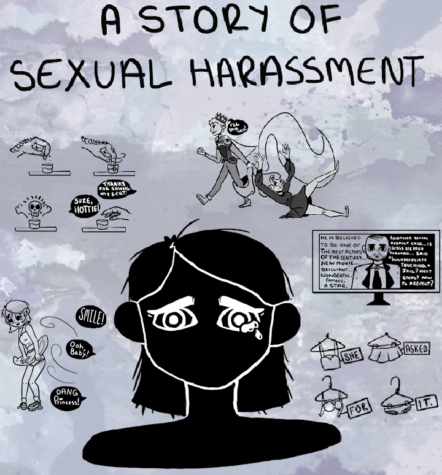 Though the Me Too movement was established in 2006 by Tarana Burke, the campaign has gained significant traction on the internet and in the media this past year. Sexual harassment has been an issue that has tormented the lives of countless individuals. However, significant discussion about the issue of sexual harassment has only occurred recently.
Even with the recent acknowledgement of this problem, sexual harassment occurs more frequently than many people realize, and there are still numerous voices that are silenced or afraid to talk about their experiences.
Each Torch issue, approximately 14 opinions are submitted by Torch writers and are considered for publication. It is rare for multiple columns centered around the same subject to be submitted and published. However, for the February issue, three opinions about sexual harassment were written. Due to the significant amount of submissions and the prevalence of this topic in the media, the Editor-in-Chief has decided to publish all three opinions on the centerspread to shed light on this issue.
The Torch is aware that there was already coverage of the "#MeToo" movement in a previous issue, but the continuous public discussion has prompted the Torch to continue to focus on this topic. By creating this centerspread, the Torch hopes to further recognition and discussion about sexual harassment.