Downtown businesses face struggle
Micha Gachpar, Features Editor
March 1, 2019
Passing through downtown Northbrook, vacant buildings can be seen after the closings of Jar Bar, Lucky Fish, Paul Vazken Salon, Parker Place and Drumstix. After opening her restaurant in May 2017, Karen Firsel, former owner of Jar Bar, closed her business 18 months later.
"I'm so thankful for the customers that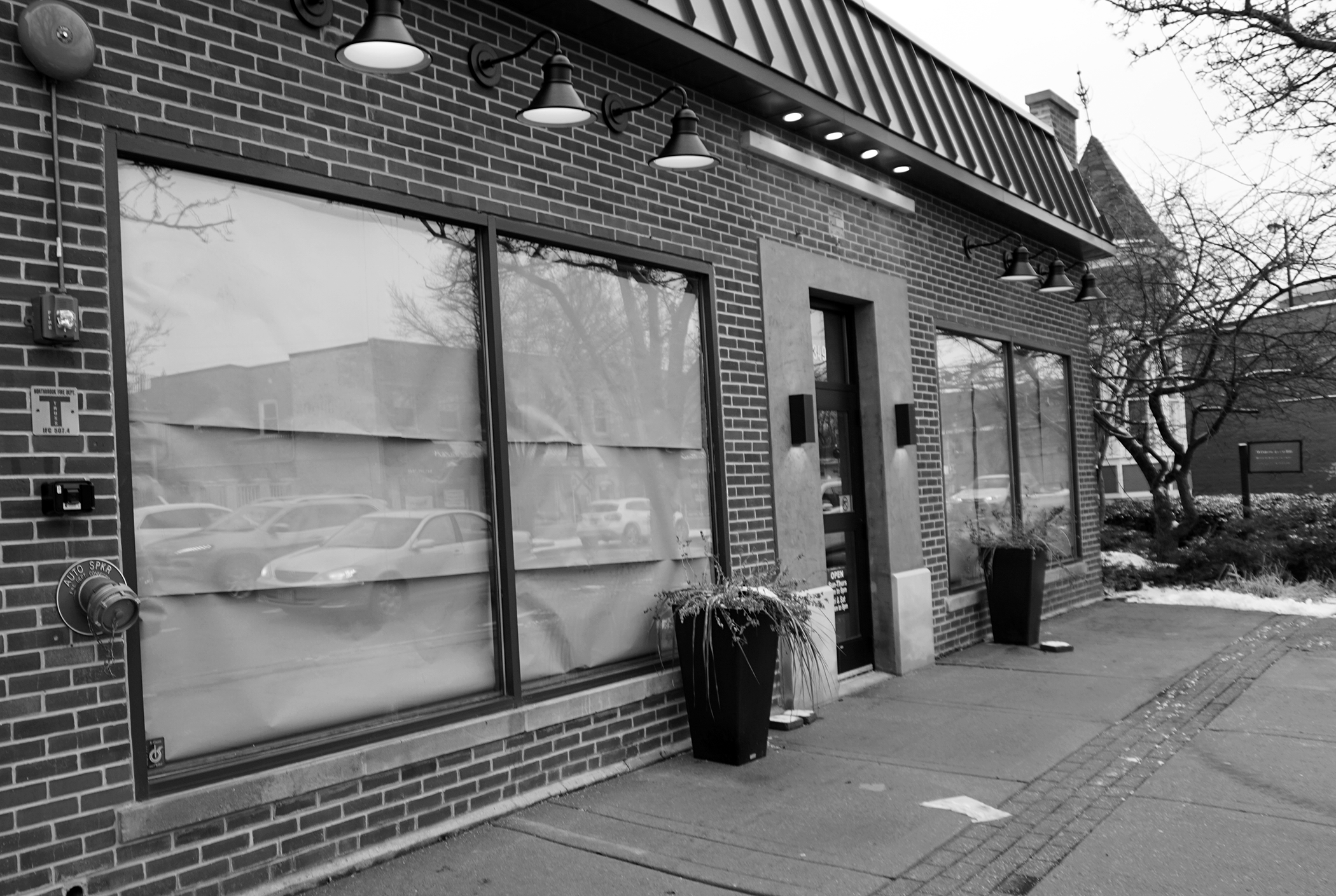 we had, but there were a lot of obstacles that got in the way that we were not in control of, and that includes two years of construction [on nearby streets] that was essentially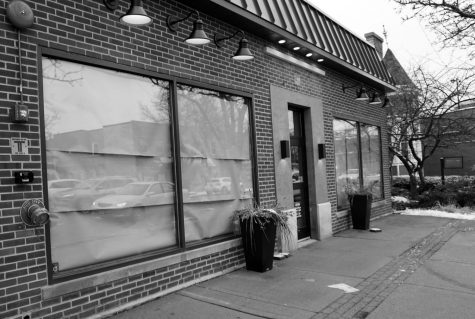 in front of our store," Firsel said in a phone interview.
According to Firsel, Jar Bar endured the first round of construction, but the construction on the Shermer Road bridge took a toll on the restaurant's business.
"Customers essentially could not get to the downtown or they were rerouted in a way that turned them off, and, you know, small business can't thrive when people can't get to the store," Firsel said.
Shortly after Jar Bar's opening, senior Caroline Hughes said she saw a line out the door, but the number of customers dropped to about two to five people the next few times she visited.
"I wasn't surprised at all [about the closing], but I'm more upset that this is our first healthy eating type of restaurant, and we weren't able to hold on to it," said Hughes. "I'm hoping something [with a similar concept] replaces it."
Jennifer Lawrence, owner of Juniper Boutique, said in a phone interview that although her business remains open, it saw a sharp drop in sales due to local construction projects specifically the construction on the Shermer Road bridge.
"The bridge was down from August until right before Thanksgiving, and by November our [sales] volume was 50 percent less than it was the previous November," Lawrence said.
According to Lawrence, any business has a lot of initial startup expenses, and severe downturn in the first two years is very difficult to recover from. Juniper was able to stay open because of the relative longevity of their presence in Northbrook, as they have been open since 2013.
"I know that [if Juniper had] just opened in its first two years and had to withstand that kind of downturn in volume, we would never have survived it," said Lawrence. "We wouldn't have had the cash reserves or the ability to withstand that kind of a hit."
Firsel said she believed the downtown area needed a resurgence of new restaurants and stores in order to attract more visitors, but she did not feel there was enough support from the Village for her endeavors.
"I think that the programming in the downtown area needs to be revisited," said Firsel. "I think we have a beautiful park, but it's completely underutilized. Unfortunately, I think that our leadership has not given a lot of thought to how to redo and create robust updated programming that will bring members of the community all over Northbrook to the downtown."
Sandy Frum, president of the Village of Northbrook, said in a phone interview that the Village supported businesses in downtown throughout the construction period by putting up signage to promote different routes for drivers and encouraging activities in the area.
"For example, when [the Northbrook Arts Commission] had the Plein Air art fair in the park, they encouraged people to team up with the restaurants," said Frum. "They encouraged people to go to the art fair and then go to the restaurants."
Frum said there were also businesses, like Sunset Foods, that said they benefited from the construction because drivers were rerouted to pass the plaza where they are located.
According to Firsel, she chose Northbrook because she loves the community, and her goals were to drive interest to the downtown area and to help separate Northbrook from other suburban downtowns.
"Every other suburb has really robust downtowns where [a] small business takes a chance and opens, and each one has their own flavor," said Firsel. "And that's why we really wanted Northbrook to work."