Culver's set to open in Glenview
Eli Traub, Staff Writer
April 18, 2019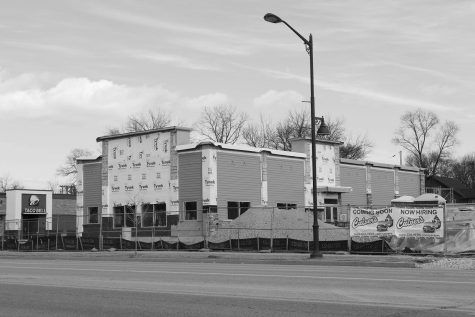 Culver's, a fast-food restaurant chain, is under construction in Glenview at 1727 Waukegan Road. There is also a proposed location at the corner of Dundee Road and Sanders Road in Northbrook that is being considered by the Village of Northbrook.
The Culver's restaurant being built in Glenview is approximately a four-mile, 10-minute drive from Glenbrook North via Willow Road and Waukegan Road. The time was estimated by Torch staff driving to the Glenview Culver's multiple times.
Jeff Rogers, planning manager for the Village of Glenview, said in a phone interview that the restaurant is set to open in May.
"It certainly gives anyone looking for lunch and dinner options in the Waukegan Road area more options," Rogers said.
The location is also a potential open lunch option for students due to the restaurant's accessiblity.
The new Culver's location in Glenview is convenient for senior George Cabrera because he goes out for open lunch often. For him, a 10-minute drive is reasonable for open lunch.
Cabrera said he thinks a new Culver's would be awesome because he would get to eat good burgers and shakes almost every lunch.
Swati Pandey, senior planner for the Village of Northbrook, said in a phone interview that the Village Board of Trustees reviewed the preliminary Culver's application, which was a concept site plan, and they discussed the business proposal. The Village Board members were very supportive of the proposed Northbrook location and are waiting for Culver's to submit a formal application, which includes engineering and architectural designs.
Senior Anthony Norberg said Culver's is "Swervo certified, which means certified by me."
Cabrera said he thinks opening a location in Northbrook would be a good idea and would get a lot of business from students.
"I hope they build the Culver's here in Northbrook," Cabrera said.
Norberg said, "Maybe there would be less cranky kids because they'd be all filled up."