Blue bows in local neighborhoods generate support for frontline workers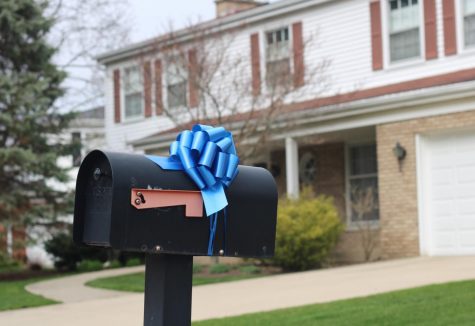 Blue bows have appeared in neighborhoods across Northbrook throughout the past two weeks due to an initiative started by Buffalo Grove resident Robin Fields. Fields started this initiative in an effort to show support for first responders and frontline workers during the COVID-19 pandemic. 
Bows are available to be picked up for free during normal business hours at Ace Hardware, 1941 Cherry Lane, or at Little Louie's, 1342 Shermer Road, said Fields. Each bow comes with a card telling the recipients that "we all must stay vigilant and keep our heads held high."
According to Northbrook resident Kathy Moran, she decided to put a blue bow on her mailbox to convey a constant message of support to all essential workers putting themselves at risk.
"This is also a reminder of all the other people that help us all the time — people who pick up our rubbish, who deliver our mail," said Moran. "A lot of times they're the people in the shadows, in the background, that don't even get recognized."
According to Fields, the movement has spread quickly through social media, and people keep asking for more bows. 
"Oh my, it feels wonderful [to see the bows]," said Fields. "I'm really, really proud that it caught on."