Pandemic alters yearbook production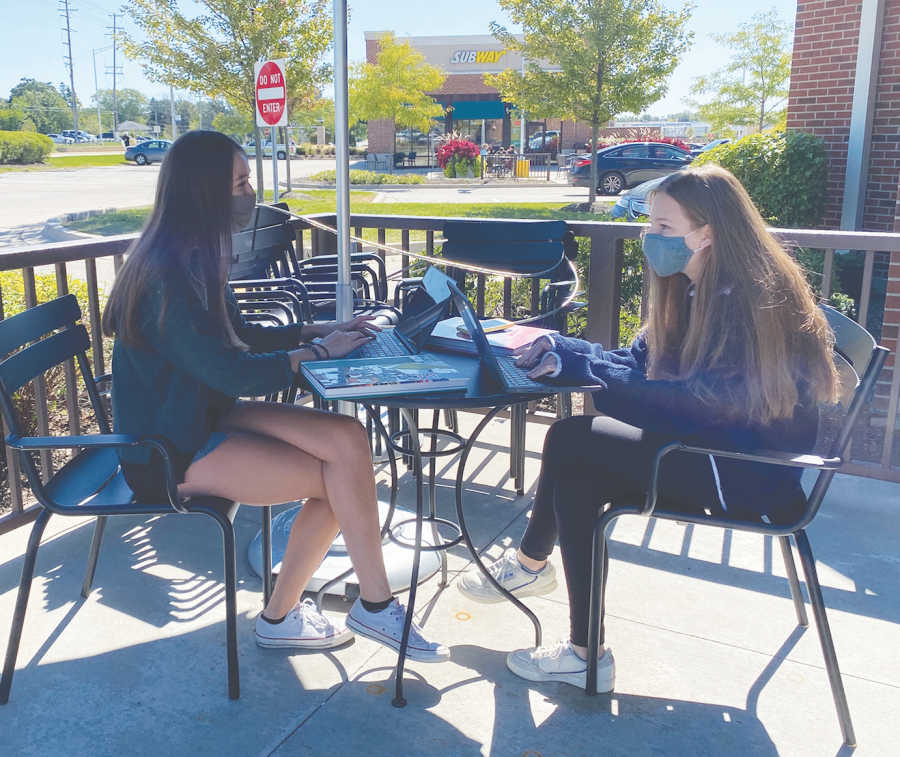 For the 2020-2021 yearbook, major decisions regarding the structure, content and theme required more time and discussion than past years due to COVID-19. 
Yearbook adviser Kate Kinsella Coupland said in a video conference that she anticipates more blended coverage, meaning pages may contain content from a variety of sections rather than maintain the traditional sections of Student Life, Academics, Groups, Sports and People.
"I want to leave as many decisions as possible in the hands of my editors because they really … need to drive the train," said Kinsella Coupland. "It's their book."
Yearbook staff also plans to crowdsource photos more than past years, allowing the student body to share their own photos when requested through a given Google Drive folder link, Kinsella Coupland said.
According to photo editor Caden Deutsch in a phone interview, taking photos will come down to how creative yearbook staff gets with what to cover and how the event is covered while following social distancing guidelines.
Yearbook Editor-in-Chief Ceci Santellano said in a video conference, "Whether or not it looks different than last year, which it probably will, we will have a yearbook."
Last spring, staff members were able to capture photos and write features, so yearbook staff plans to include different topics related to quarantine, such as how students get together without violating social distancing guidelines.
"It's going to be a really important yearbook," said Kinsella Coupland. "I think [this yearbook will] be one that gets pulled off the shelves when people are trying to explain to their kids what it was like to be a teenager right now."