Plumber wanted for leak repair
Hang on for a minute...we're trying to find some more stories you might like.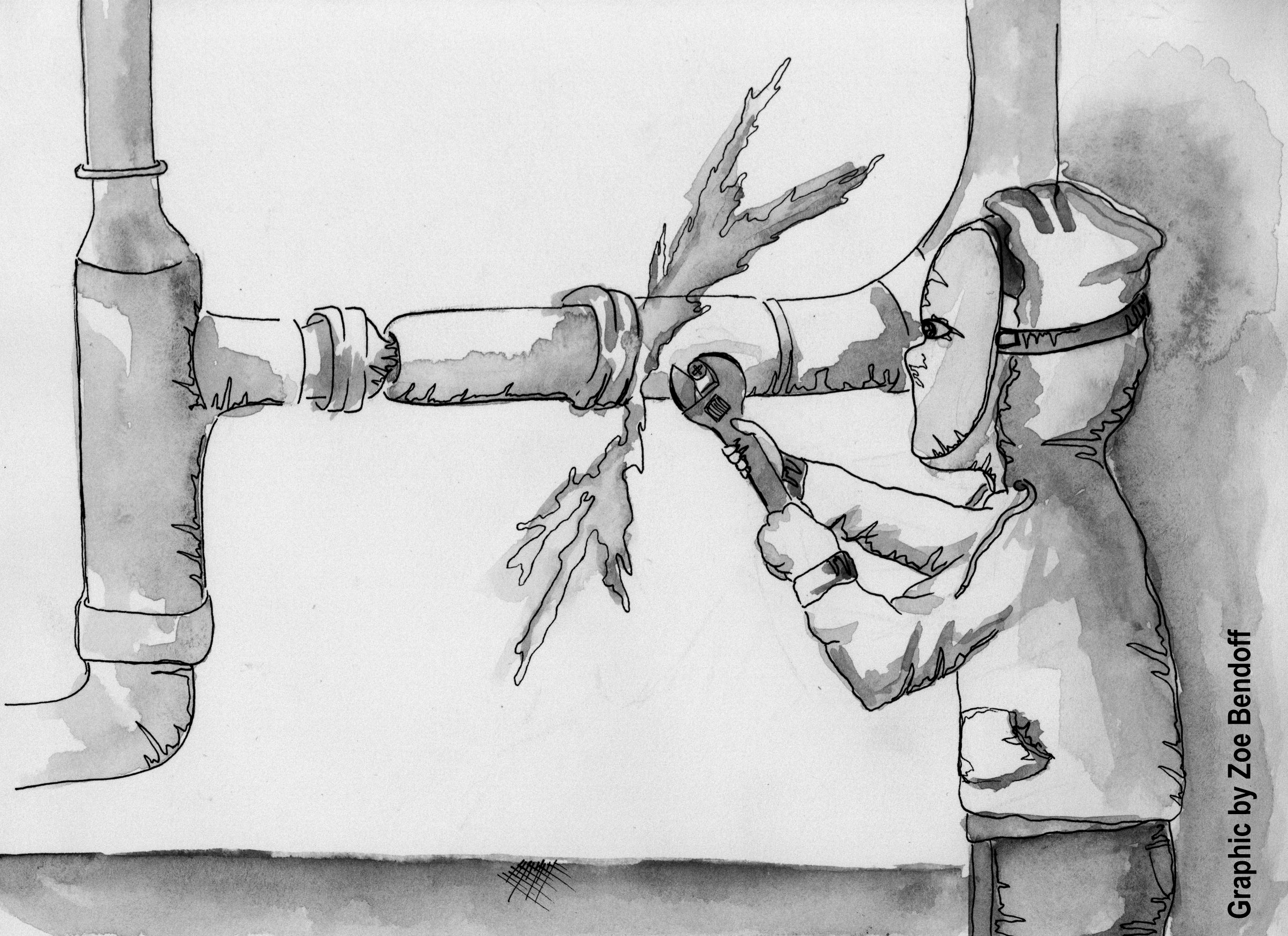 For years, access to the publications room was strictly limited to Torch and Laconian staff. Our computers and valuables were protected and our story ideas kept from the hallways until publication. Since the keypad is the only lock on the door, the passcode ensures our safety in the event of a lockdown.
That is, until Oct. 16 when the passcode to the room was leaked in an Instagram post.
The post was captioned with vulgar language targeting Torch. Screenshots of the post circulated among students, ultimately prompting a change of the publications room passcode. The account responsible for the leaked passcode had also previously created posts mimicking and criticizing Torch articles. Torch has always accepted critical comments by way of letters to the editor and through emails, however the leaking of our passcode was not a criticism but an anonymous attack on our paper.
We are constantly seeking ways to improve our publication, and we value and encourage criticism in the form of constructive comments. But the owners of the Instagram account and a website linked in its description hide behind anonymity, offering only mockery and profanity rather than worthwhile criticism.
The flaw in this anonymous attack is that the culprits lower their credibility when they do not claim ownership over their statements. In contrast, Torch's use of bylines next to each article freely shares writers' names in order to maintain the credibility of our content. Torch emphasizes this aim of journalistic integrity by placing headshots of writers under opinion bylines to ensure the identity of the author is known. Editorials are the only opinions we publish without a byline and headshot because they express a majority view of the executive editors, and the editors' identities are printed at the bottom of this page.
It isn't just our anonymous critics who need to start owning their grievances. Today it seems commonplace to post a critical comment, perform an act of intolerance or etch messages into a desk while avoiding repercussions by retaining anonymity. Before acting or criticizing, people need to determine whether they are willing to accept the consequences of their actions.
While Torch generally receives positive feedback from the school community, some of our readers may disagree with our columns and occasionally find errors in our articles. We are open to hearing what we are reporting incorrectly and embrace the opportunity to improve upon our fact finding. If you have comments, please feel free to let us know.
Don't be shy. Send us your complaints. Just don't forget to sign them.