Orloff commits during pandemic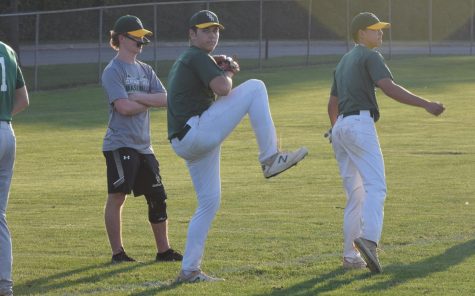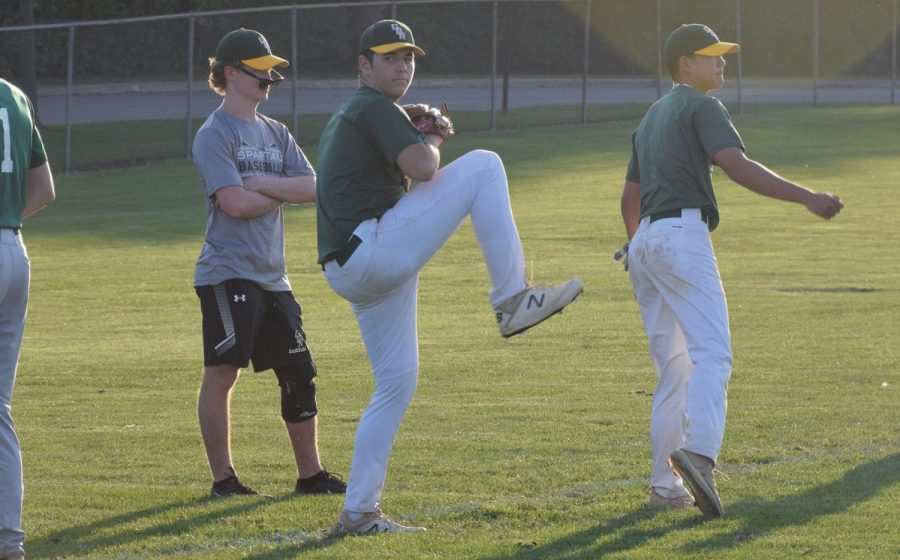 As soon as senior Eric Orloff ended the two-hour Zoom call with the University of Arizona baseball staff on July 9, he turned to his parents and said four words that will encapsulate his next four years playing baseball.
"That's where I'm going," Orloff said in a phone interview.
Due to COVID-19, Orloff said that much of his recruiting process was put on pause until late June when he could start playing games again with his club team. He had to resort to sending video footage of entire pitching sessions to coaches in hopes of replicating live game action.
Dominic Savino, head varsity baseball coach at Glenbrook North, said in a phone interview that it is typical for college coaches to see a recruit play in person before they make an offer. Coaches can initially rely on individual statistics, but that only gives them an idea of who they want to follow up on and see in person.
"[Coaches] want to see what those players are like when the baseball's not hit to them, or when they're not on the mound, you know, or they're not at the plate," Savino said.
Savino compiled clips from the fall of Orloff's sophomore year and beyond to make sure college coaches could see how Orloff developed.
"As good as he's been, I feel like his best baseball is still ahead of him, you know, which is kind of scary," Savino said.
Orloff's chance for college coaches to see him pitch live eventually came through a livestream: Prep Baseball Report's Midwest ProCase on July 7.
"I knew every single coach I'd talked to plus probably around 50 others I'd never even heard of or talked to were going to be watching that livestream," Orloff said.
Andrew Sroka, Illinois and Wisconsin assistant director at Prep Baseball Report, said in a phone interview that the Midwest ProCase is supposed to gather all the top seniors from the Midwest at one showcase. After going through standard showcase drills like batting practice, throwing velocity tests and 60-yard dashes, the players competed in a scrimmage-style game. Sroka said that coaches were able to evaluate Orloff and other players using technology like TrackMan, a type of software that tracks the spin of the ball in rotations per minute.
According to Orloff, he only pitched one inning due to the style of the scrimmage. In that inning, he threw 13 pitches, striking out all three opposing batters.
Two days after the event, Orloff received the offer over a Zoom call with the Arizona baseball staff. Ultimately the combination of a warm climate and his relationship with the pitching coach pushed him to commit, Orloff said.
"I pretty much knew right away it's where I wanted to go," said Orloff. "So the next day I gave the head coach a call and told him that I'd love to accept the offer."